Please join us for this important time of giving.
Due to the pandemic, this year we made the decision to pivot our Annual Fundraiser to a virtual month-long event. We are disappointed that we are unable to hold the originally planned in-person event scheduled for November 19th, but the health and safety of our community is more important.
Instead, we will be holding a month-long event to raise funds that will help us to continue this important work and to expand our outreach on the island.
We are asking for your support by sponsoring a table and inviting your guests to dinner in a safer, more intimate setting of 10 people — either in your own home or at MW Restaurant — and we will provide the food (gift cards will be included with your table sponsorship) and information about RYSE that you can share with your guests.
We are here to serve our youth, and with your help, we will be able to continue to support those most in need, and work to finally end youth homelessness in Hawaii.
Mahalo nui.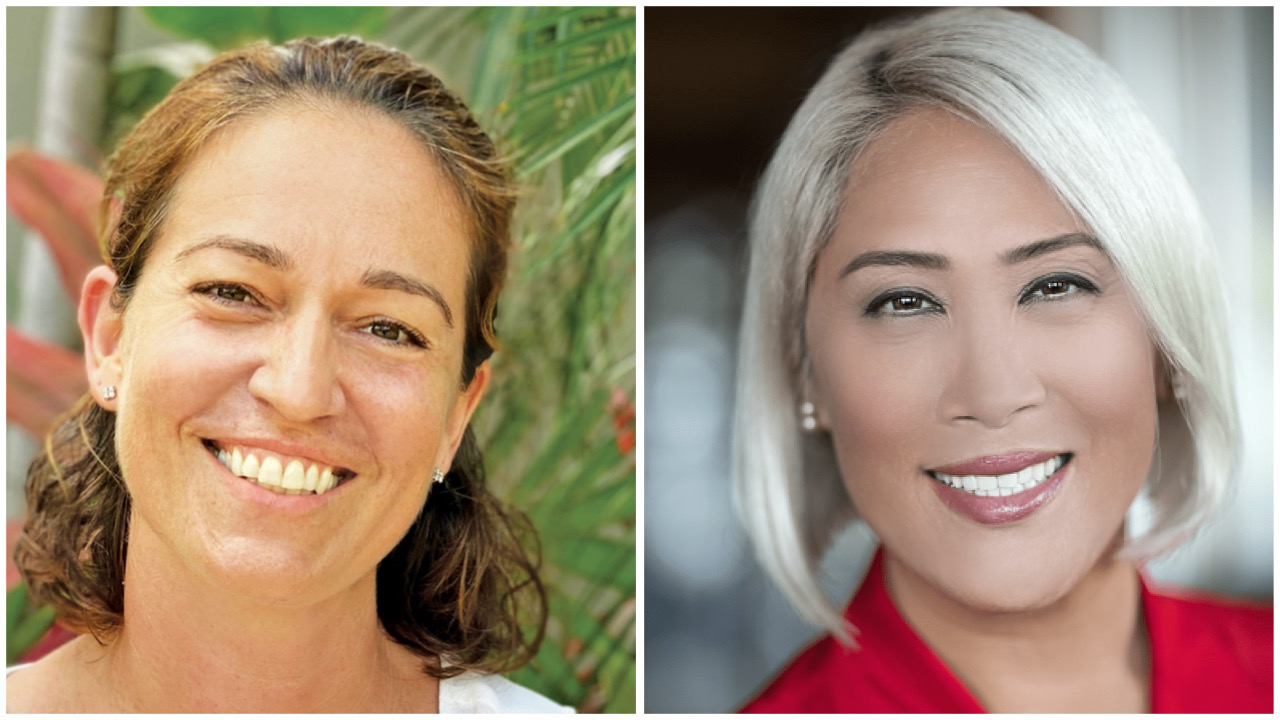 Carla Houser, RYSE Executive Director & Kim Coco Iwamoto, RYSE Up! 2021 Chair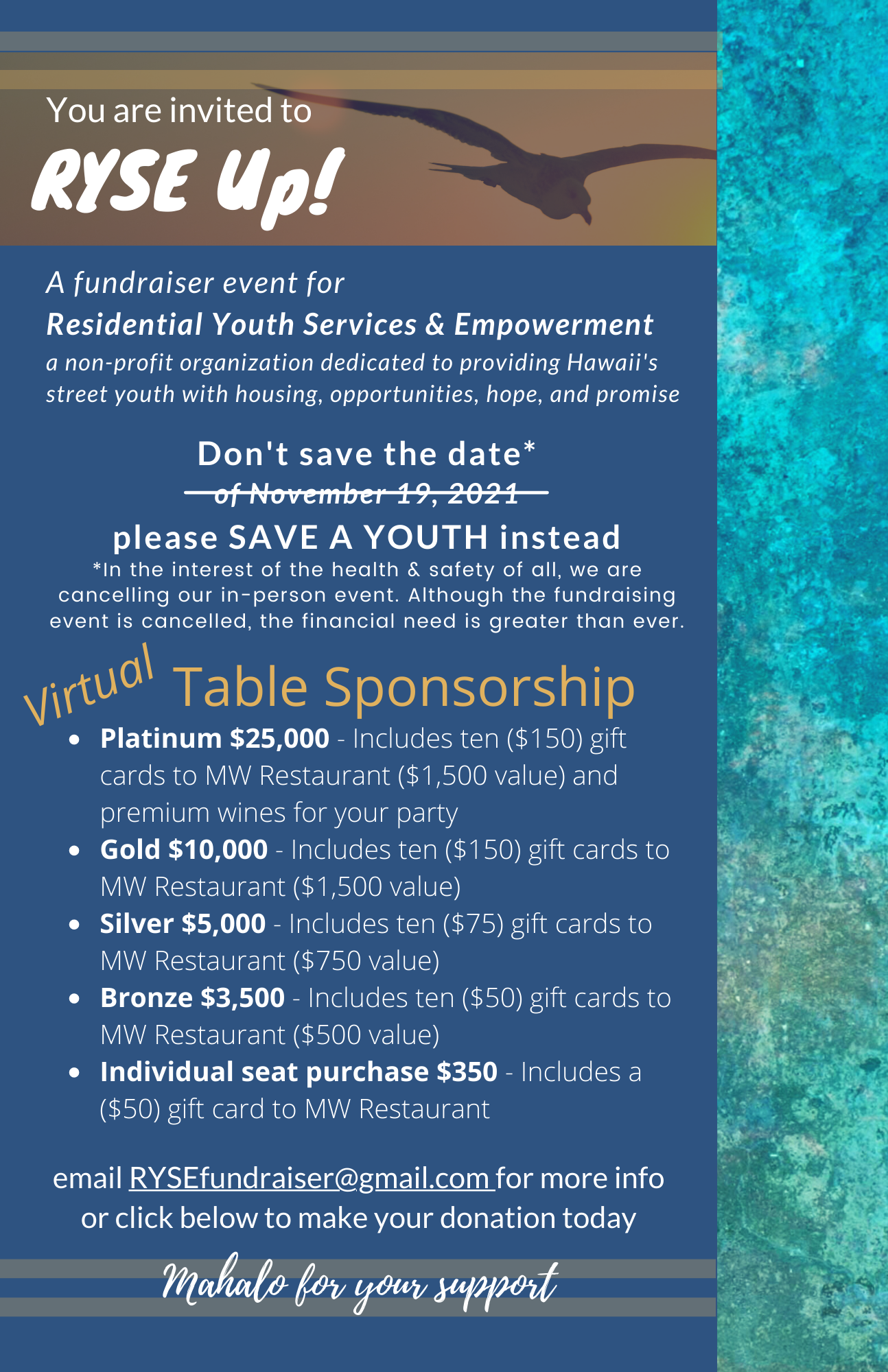 Table Sponsorship Levels
Platinum — $25,000 Includes ten ($150) gift cards to MW Restaurant ($1,500 value) and premium wines for your party
Gold — $10,000 Includes ten ($150) gift cards to MW Restaurant ($1,500 value)
Silver — $5,000 Includes ten ($75) gift cards to MW Restaurant ($750 value)
Bronze — $3,500 Includes ten ($50) gift cards to MW Restaurant ($500 value)
Individual seat purchase — $350 Includes one ($50) gift card to MW Restaurant ($50 value)
Some of the ways your gifts will be put to good use:
$5,000 — sponsors one room and all services for one month
$2,500 — provides vocational training with certified instructors
$1,000 — provides a paid internship for a young adult for one month
$500 — pays for van transportation for one month
$250 — pays for driver's education and the opportunity to obtain a license
$100 — provides supplies, boots, scrubs, uniforms, or a bus pass
Online Payment
Select a table sponsorship level from the dropdown menu below, and then click on the online payment options of your choice. After selecting a payment options, a pop-up window should display for you to complete your secure transaction.
Make A Contribution- Small Donations Mean A Lot!
We are humbled and honored for support to continue our shelter operations and outreach work during the pandemic. Click here to make a flat donation. Everything helps, even as little as a $3 donation supports our work.
Click on the Donate Now button to use the secure online PayPal donation form to digitally donate to RYSE. You will have the option to submit a one-time donation as well as set up a scheduled recurring donation with an amount of your choosing.