Media Kit
At RYSE, we envision a community where there is no youth homelessness. Our mission is to provide a continuum of support that empowers Hawaii's street youth to move beyond homelessness.
Residential Youth Support & Empowerment (RYSE) is a non-profit organization founded in 2018 that services opportunity youth in Hawaii, through empowerment and personalized support. Youth, ages 14-24, are welcome for drop-in services from 8am – 8pm at the access center, seven days a week, and have access to safe and temporary living spaces specifically designed to address their unique needs. 
Beyond shelter, RYSE offers a comprehensive range of services, including counseling and mentoring, education and life skills training, and case management and advocacy. RYSE is dedicated to helping youth overcome challenges, build resilience and achieve their full potential.
As a 501(c)3, we rely on the generous support of individuals, organizations, business and grants to fund our programs. We are committed to transparency and accountability, ensuring that every donation we receive is maximized for impact.
Together, we are dedicated to empowering youth, building futures and creating positive change. We envision a community where there is no youth homelessness. For more information, visit rysehawaii.org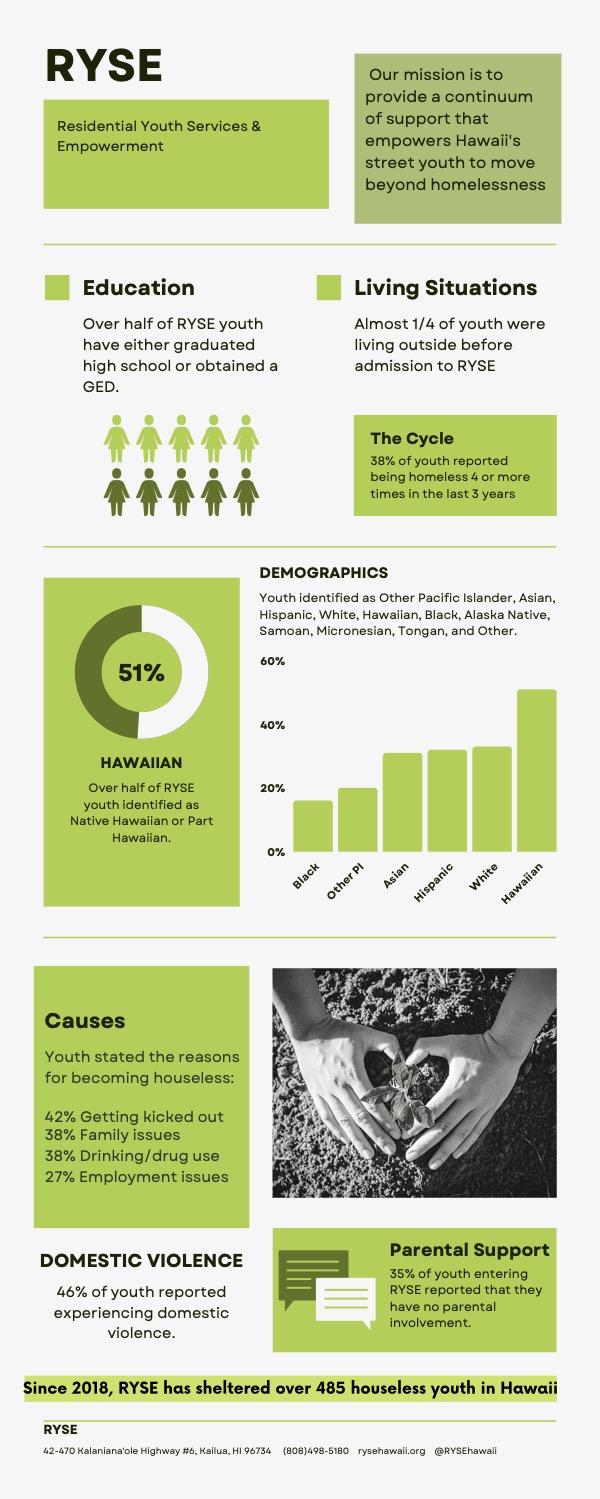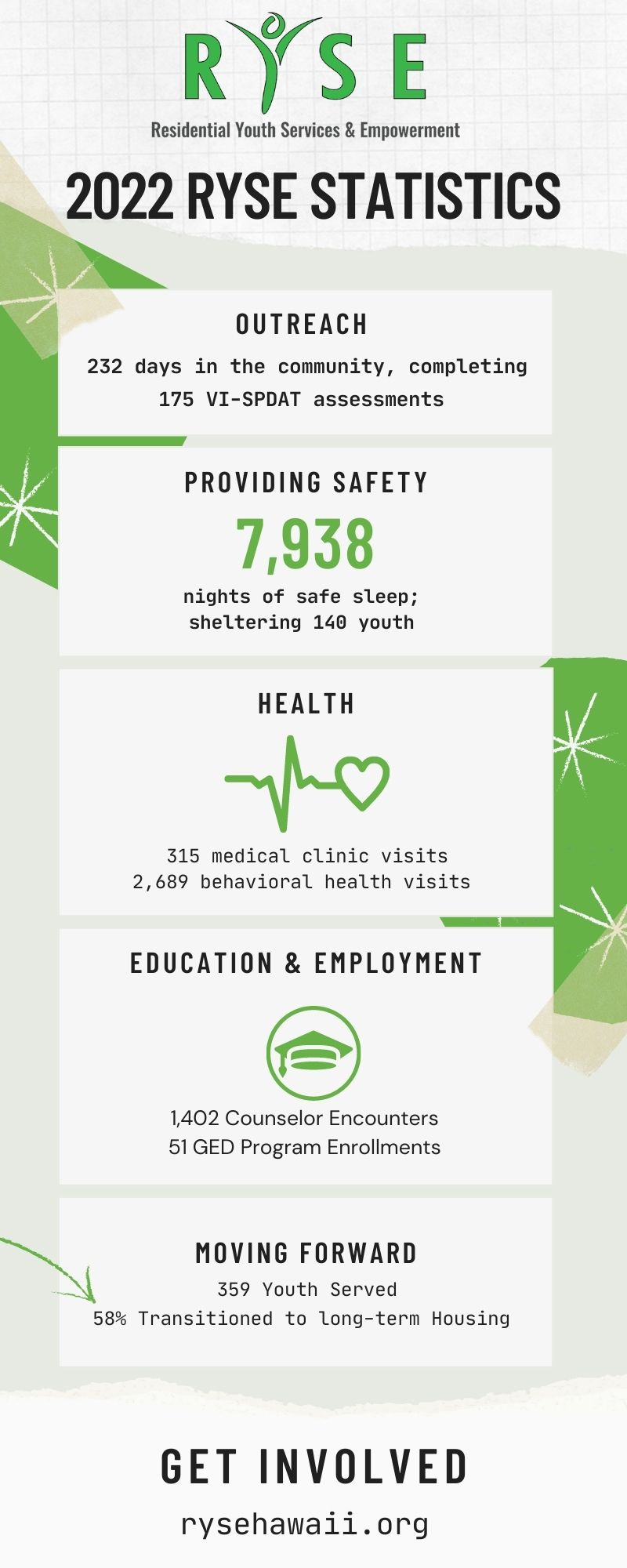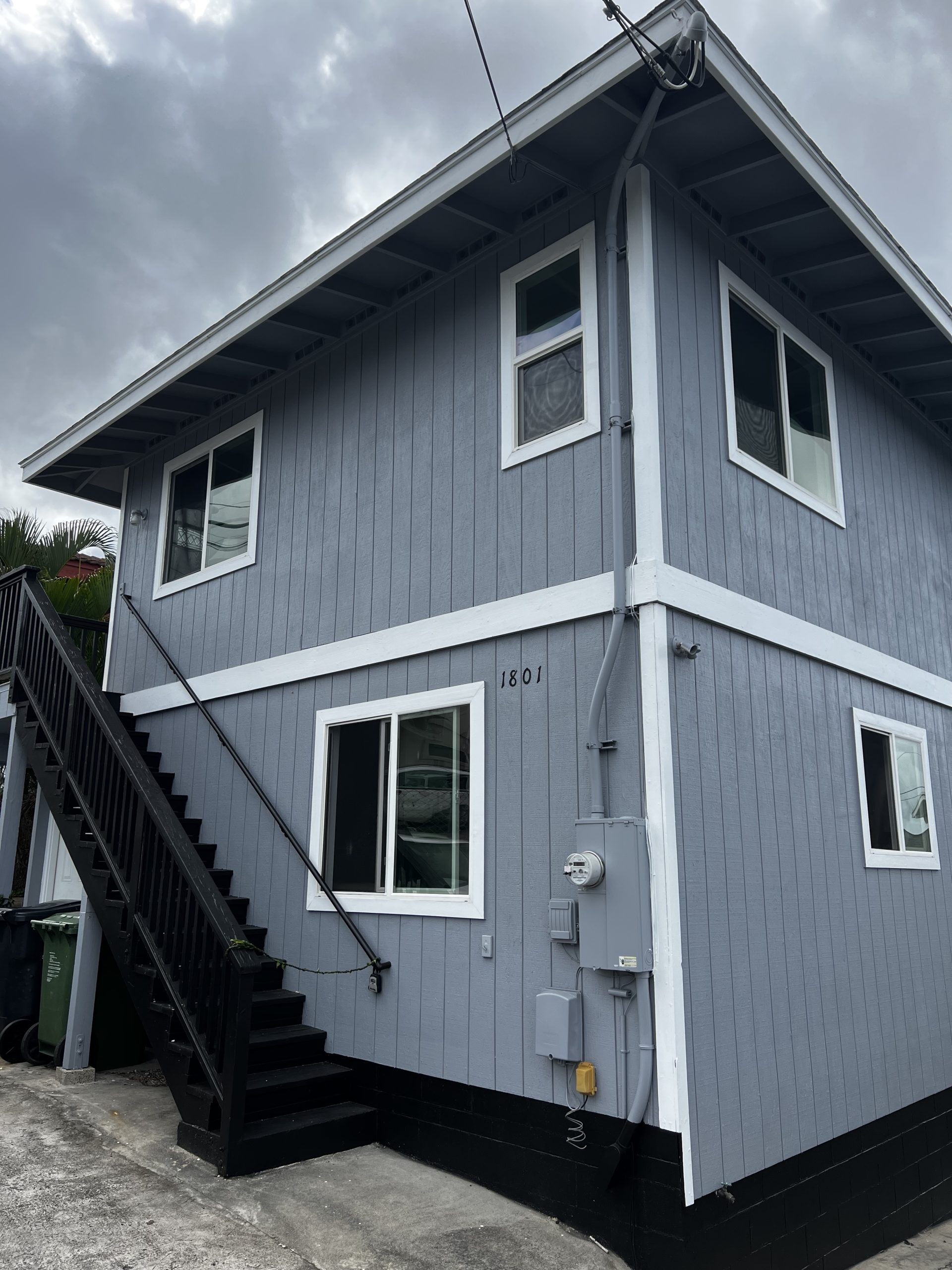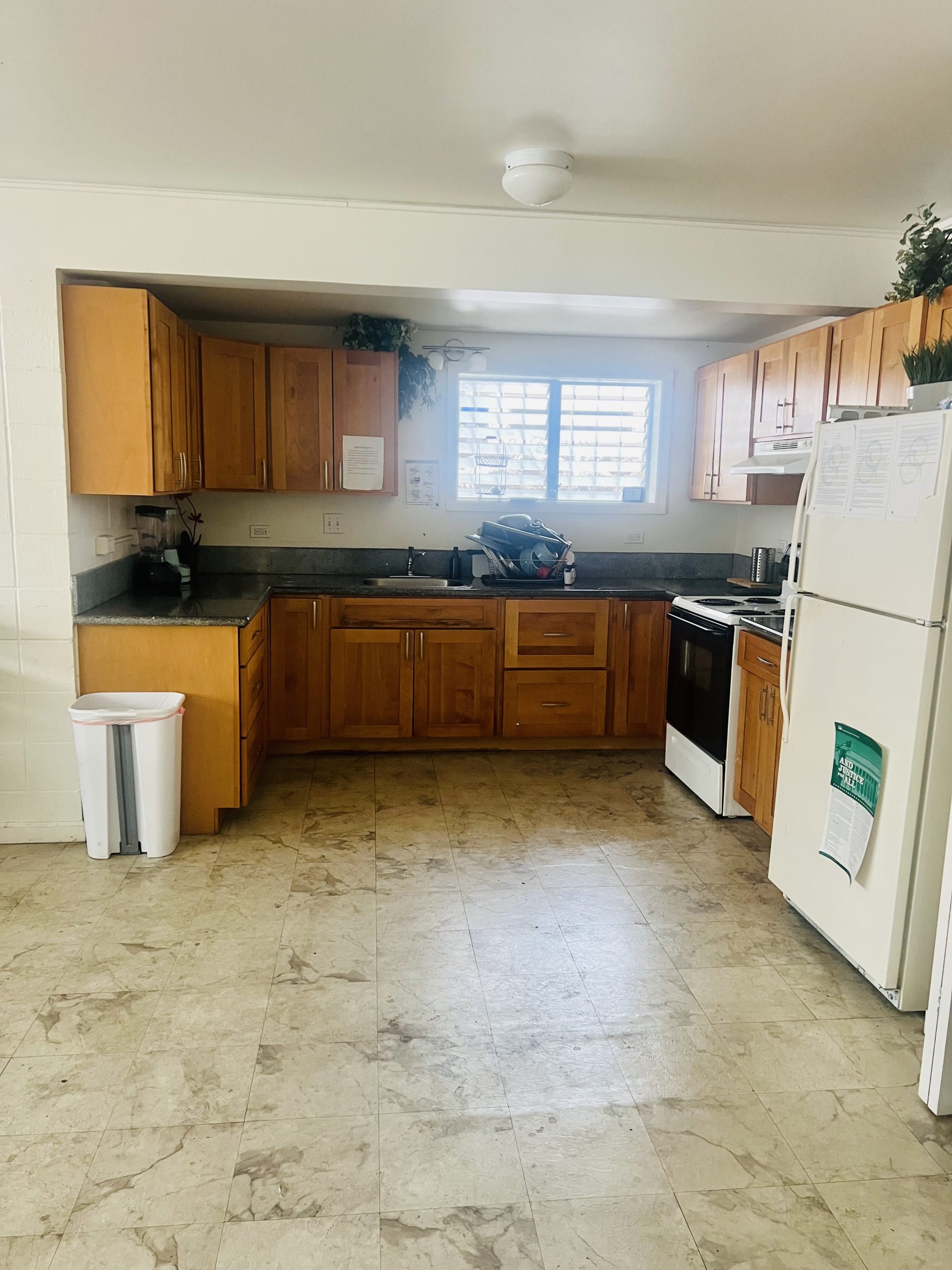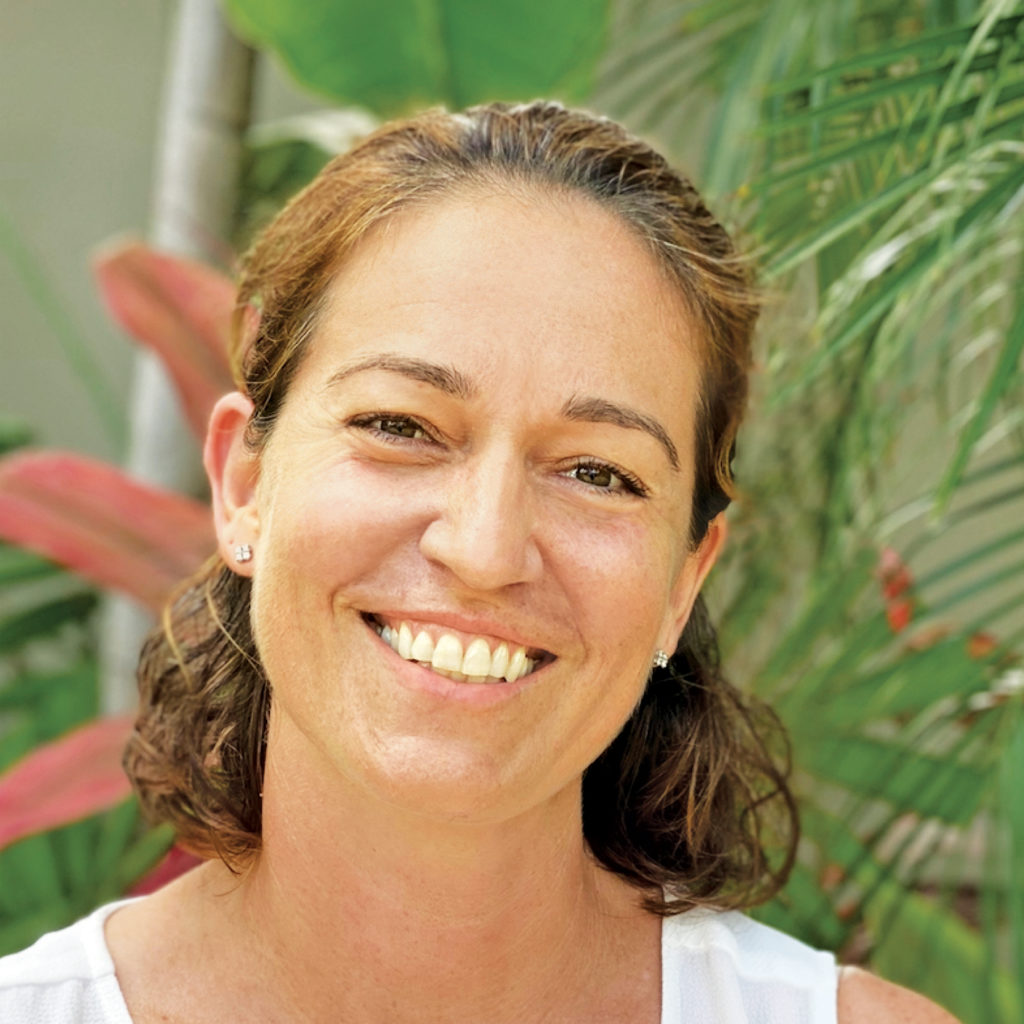 Carla Houser
Executive Director
Carla Houser is a fierce advocate for children and young adults, with a passion for ending youth homelessness for good. As the Executive Director of Residential Youth Support & Empowerment (RYSE), a non-profit 501(c)3 based in Hawaiʻi, she is leading the charge to eradicate youth homelessness by providing a continuum of support and care for Hawaiʻi's youth. 
With over 15 years of experience working with opportunity, houseless, and socially marginalized youth, Carla has a deep understanding of addressing the unique challenges faced by these young people in need. Prior to founding RYSE in 2018, Carla served as the Program Manager of Youth Outreach! (YO!) at Waikiki Health, where she provided a safe haven for homeless youth and ultimately identified the critical need for more shelter and services for young adults. 
Carla holds a master's degree in social work from the University of Hawaiʻi at Mānoa and a bachelor's degree in Sociology from UCLA. Her educational background and hands-on experience have equipped her with a strong foundation to address the complex issues surrounding youth homelessness and developing effective strategies that address them. 
 
Carla's leadership has been widely recognized and she has been honored with numerous accolades including the Hawaii Children's Action Network Champions for Children Award for Economic Security & Social Services, and Pacific Business News' Women Who Mean Business designation. Carla currently holds a seat on the Honolulu Board of Parks & Recreation. 
 
Beyond her role as a dedicated professional, she is also a caring individual who supports LGBTQ+ causes and often engages in outdoor activities like hiking and basketball. Carla resides in Honolulu with her family of humans and pets. Her personal values help to drive her passion and leadership, prompting positive change in the lives of young people facing homelessness.