Providing a Continuum of Support
RYSE provides a 24/7 access center as part of the Kawailoa Youth and Family Wellness Center in Kailua, where disenfranchised youth are able to sleep safely at night under professional supervision. In addition, they receive: skilled medical attention, hot nutritious meals, clean clothes, laundry facilities, hot showers, personal lockers, counseling, job training and employment assistance, GED education, and nurturing by qualified, professional staff.
Who We Help

RYSE focuses on helping transition age youth (ages 18-24). Current shelter services for adults on Oahu do not provide the unique services required by this age cohort to fill potential gaps in their development. According to the 2017 Point-In-Time count, 89 percent of unaccompanied youth on the streets of Oahu are within the 18-24 year-old age range and sleeping unsheltered.
According to the National Network for Youth:
Being disconnected from educational systems often culminates in dropping our prior to completion of a high school degree, and someone who has not completed high school is four times more likely to be unemployed than a college graduate.
Barely half of young adults ages 18-24 are currently employed and the picture is starker for homeless youth who have little opportunity to develop academic credentials and job skills.
Homeless youth living on the streets are often victims of commercial sexual exploitation and labor trafficking.
Up to 50% of street youth will have a pregnancy experience, and most of those will give birth while still homeless.
Dawson is just one example. During his time at RYSE, Dawson was able to obtain his GED, get his driver's license, find employment and ultimately, move into his own apartment. These are goals that had previously seemed unattainable, but with the stability and support RYSE provided him, Dawson was able to thrive.
Outreach is a key component to RYSE success and is currently staffed by three full time outreach workers, one part-time peer outreach worker, and a number of graduate students, volunteers and community partners. Outreach is primarily focused on the Eastside of Oahu, due to RYSE's location, but also happens in Honolulu, North and Central Oahu, and even on the Westside as needed. The idea of meeting youth where they are at is often thought of as a psychological state, however in terms of outreach, it can also literally mean meeting youth in their physical location. Outreach can take many different forms. Street outreach involves workers going out to places that youth frequent (beaches, parks, etc.), and interacting with youth. Workers often have snacks and other supplies that might be needed and will provide information about RYSE and other services that might be helpful for the youth. Reputation and word of mouth are important when working with street youth, so outreach workers will often spend time talking story with youth as they build rapport and trust with individuals and communities.
Meeting youth where they are at can also involve transporting youth to appointments or other services, accompanying them to RYSE, or help navigate the transition to housing outside of RYSE. The needs of street and homeless youth are wide and varied, and outreach workers aim to meet these needs to the best of their abilities. If a youth is reaching out and asking for help, this is seen as a positive step and even the smallest seeming steps are affirmed. 
RYSE is an emergency shelter that provides three tiers of housing for male clients and two levels of housing for female clients. While our emergency shelters offer a bed for the night, we also several housing programs if you are looking for longer-term support.
Emergency Housing
There are ten bunkhouse beds for clients who are street entrenched, not working, not in school and not engaged with RYSE. This is the basic level of housing that provides these clients a place to get off the street for a night and sleep inside. Providing this basic level of shelter helps to develop trust with youth by meeting them where they are at, not placing too many expectations on them when they might not be ready to move off the street and treating them with kindness and respect.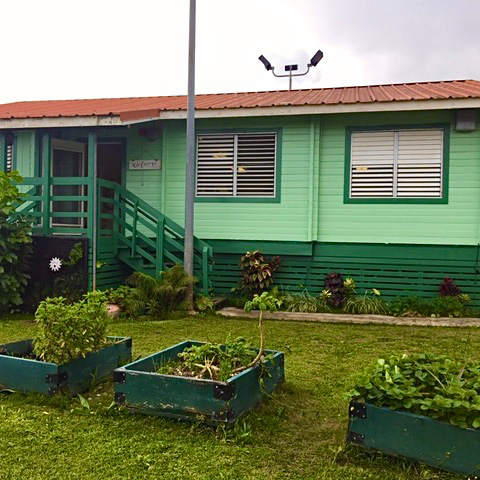 Longer-Term Housing
While our emergency shelters offer a bed for the night, RYSE also has several housing programs if you are looking for longer-term support.
There are two additional levels of housing for male clients in the access center, four cots (tier 2) and six single rooms (tier 3). For female clients, there are just two tiers of housing: four cots (tier 1) and six single rooms (tier 2). For clients who identify as transgender or a different gender, they are able to choose which wing of the center that they in which they would like to stay.
Movement Between Tiers
Movement between housing tiers can be fluid depending on the need and situation of the youth. This is reflective of the reality of youth who are trying to move off the street but may experience barriers in doing so on their first try. Many youth who come to RYSE have been entrenched in street life for years and still have connections to youth/people living on the street. If a youth is in an individual room tier and stays out for over three nights or stops engaging in their work or school, their spot goes to the next person on the waitlist. That youth is welcome to come to the drop-in center or stay in the cot level shelter until they are ready to re-engage with work or school. Youth are encouraged to come back and welcomed when they do. This policy is an important one in helping develop trust with youth, by not dropping them from services or programs just because they are not completely ready to move forward without taking steps backward.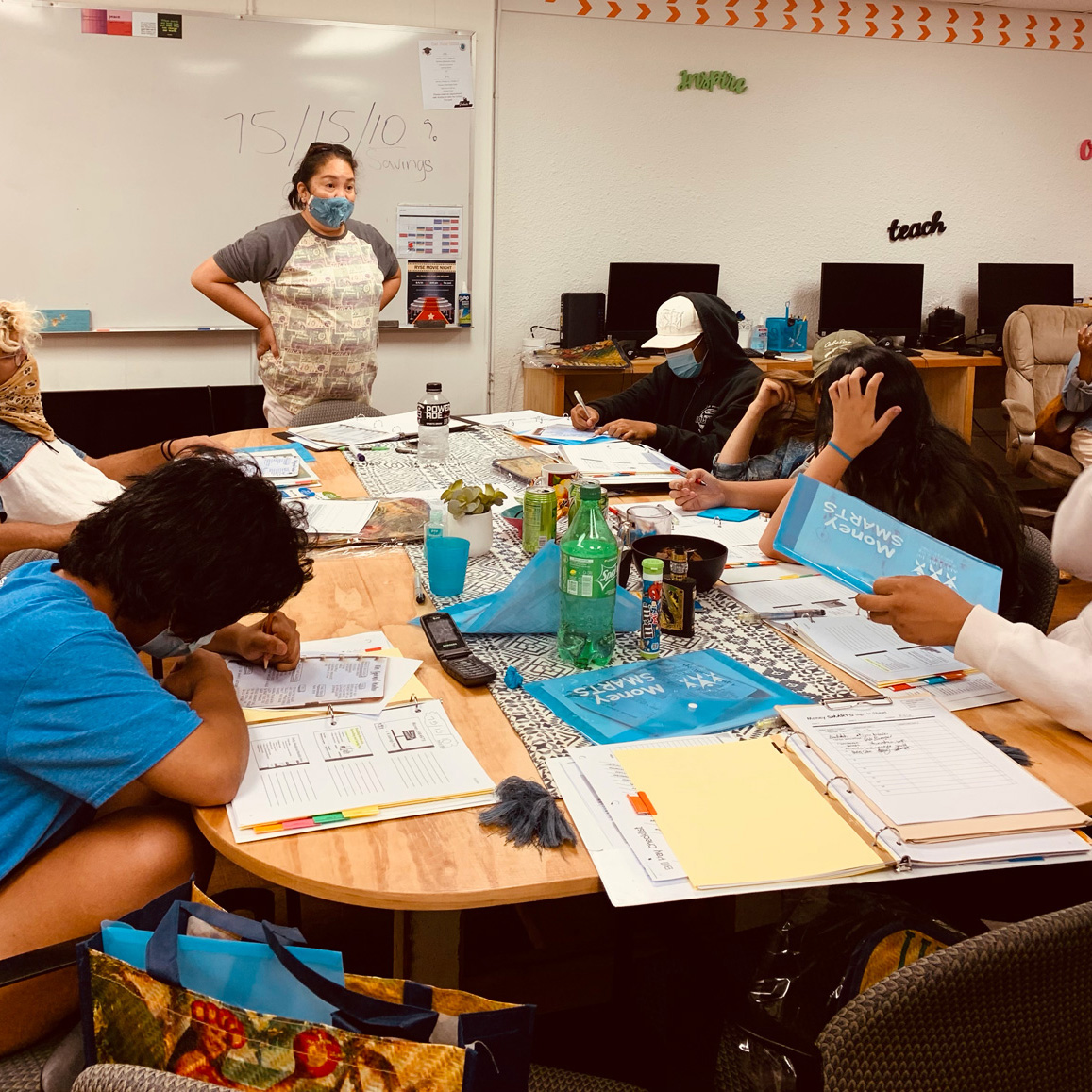 Youth living in individual rooms are expected to be involved in some sort of education, work or job training that will set the foundation for a successful future. What the youth is working on is individualized to the youth's specific situation and goals. By individualizing this expectation, it allows the youth to fully control how they decide to shape his/her future. Examples of engagement include working toward a GED or high school diploma, full or part time employment, and job training programs like Marimed-Maritime Crew Exploration.
RYSE is actively involved with Oahu's Coordinated Entry System (CES) and works closely with different housing programs to move youth who are ready into long term housing with voucher support, as the youth are ready. The ultimate goal of all housing tiers is to set the youth up for long term success with support, connection to services, cultivation of soft skills, and unconditional positive regard.
The second level of service is the "engagement" level for youth who are working to change the course of their lives. In addition to receiving basic services of food and shelter, youth participating at this level are able to create greater stability in their lives. Youth have a private bedroom with no curfew. Working with a case manager, the youth develop goals and utilize various community resources that lead to self-sufficiency. As long as the youth remain engaged and working towards their goals, they are able to remain at this level. The "engagement" level has a capacity of twelve (12) youth served per night.
Medical Services (Health & Wellness)
• Behavioral Health Counseling
• Group and individual therapy
• Care coordination
• Substance abuse counseling & treatment referrals
• Anger management classes
• Medical clinic
• COVID vaccinations & testing
• Family planning services and referrals
• TB screening